The Queen of the Comeback by Nidhika Bahl : Book Review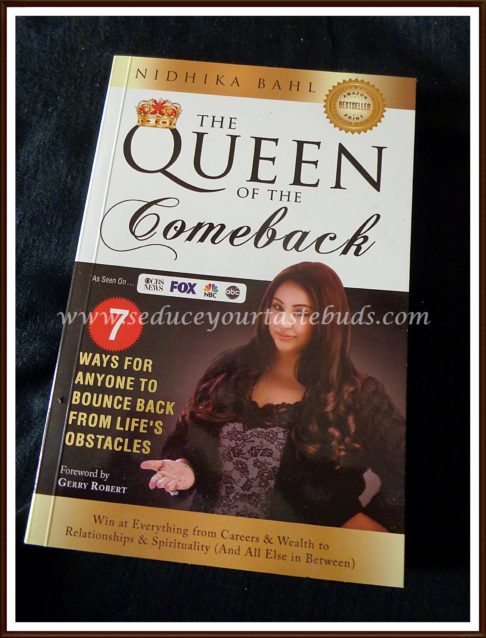 I haven't read that many self help books and I haven't written reviews of those either.When the publisher team contacted me for review, I thought it might be a good place to start reviewing self help books.
The Queen of comeback is a book by Nidhika Bahl with a forward by Gerry Robert. The cover has the tag lines - 7 ways for anyone to bounce back from life's obstacles. Win at everything from Careers and wealth to relationships and spirituality [And all else in between].
I received a signed copy of the book.It took a little time to start this one as I had a couple of books that came in earlier to be reviewed.
The book has 7 chapters and 7 survivor tales, lot of quotes and diagrams!
Read the review of this book on my other blog.Click here...